Summer school for children of Ghent
The summer school "zomerwijs" is organised for children from various cultural backgrounds in Ghent. 150 chidren visited a two-day science and technology event on our campus that was co-organised by IDLAB-AIRO.
---
One hundred fifty children from Ghent took their first steps in the world of science and technology during a two-day event organised by our faculty on the Technology Campus Ardoyen in Zwijnaarde. Apart from the co-organisation of the two-day event, children could visit our lab and design, build and programmed their own social robot.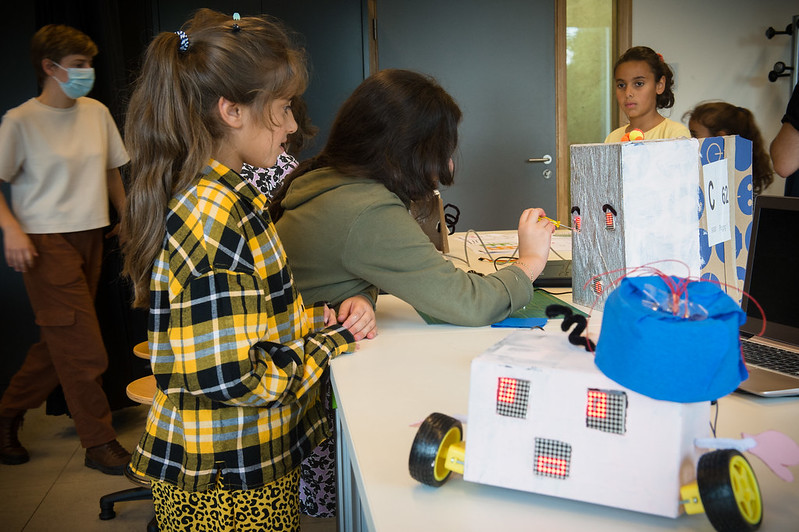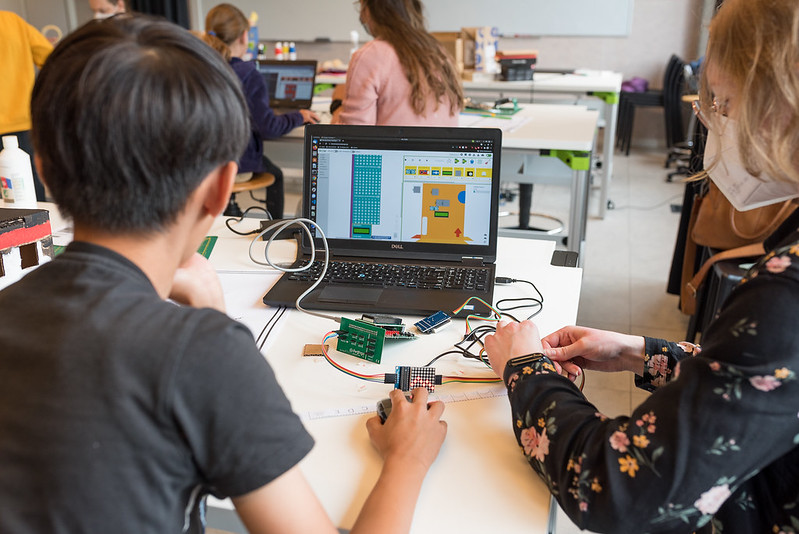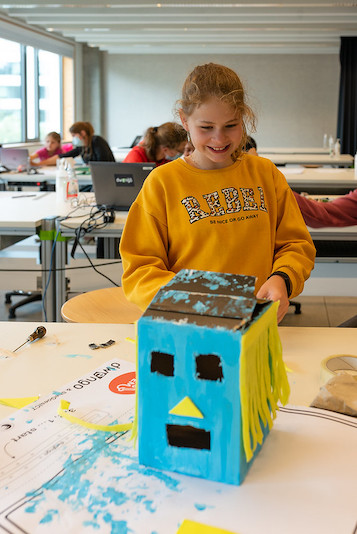 Apart from the social robot workshop, the faculty offered a wide range of activities based on the strengths of all research groups. Some examples of workshops: making biofuel for a car, protecting a house against flooding, traveling through the human body, soldering a dice with micro-electronics, etc. Francis also presented this event on local television: