AIRO

IDLab Ghent University - imec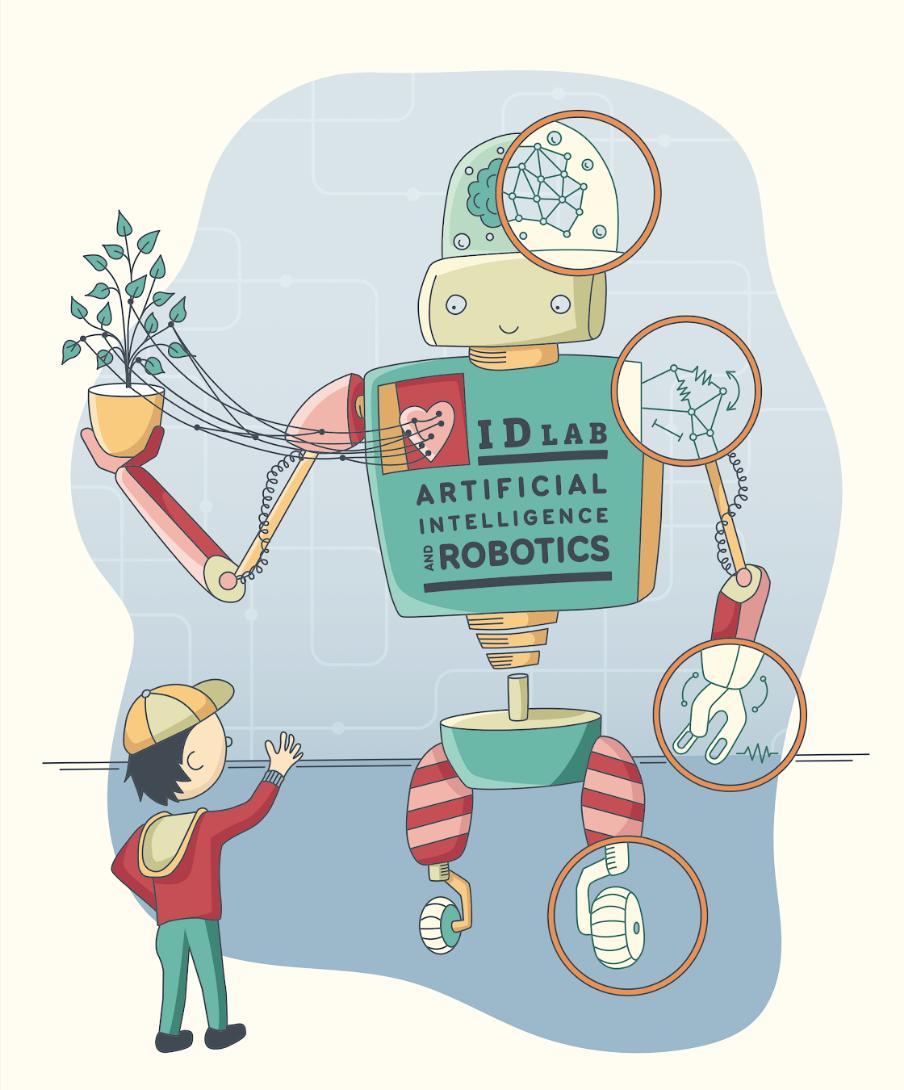 AIRO is a research team part of the research group IDLab. Our team is lead by Prof. Joni Dambre, Prof. Francis wyffels, and Prof. Tony Belpaeme. Together with our team of researchers and students, we work on interdisciplinary research in the fields of AI and Robotics, ranging from social robotics to fringe machine learning. The lab has vast experience with neural networks and ended up several times as a winning team in international Kaggle competitions on image recognition. Get a full overview of the fundamental and applied research problems we tackle on research page.
Jun 1, 2023
We won the ICRA 2023 cloth folding competition

In May, we won the cloth folding competition at ICRA 2023. We were the only team who completed all three tasks of the competition.

May 17, 2023
Robotic folding at imec ITF 2023

World ITF World is a conference that brings 2000 technology experts together. We were present with our work on robotic manipulation of challenging objects.

Jan 16, 2023
ESANN 2023 special session - Machine Learning Applied to Sign Language

A special session on "Machine Learning Applied to Sign Language" will be held at the 31st European Symposium on Artificial Neural Networks, Computational Intelligence and Machine Learning (ESANN 2023). This session is co-organized by IDLab-AIRO.

Nov 1, 2022
Winning the IROS 2022 Cloth Folding Competition

In October we participated in, and won, the folding task of the first-ever edition of the Robotic Cloth Manipulation competition!

Oct 25, 2022
HRI Winter school on Embodied AI, 5-7 December 2022

HRI Winter school on Embodied AI: three days of interdisciplinary talks, workshops and tutorials on HRI.
Have a look at our archive for more news.