AIRO

IDLab Ghent University - imec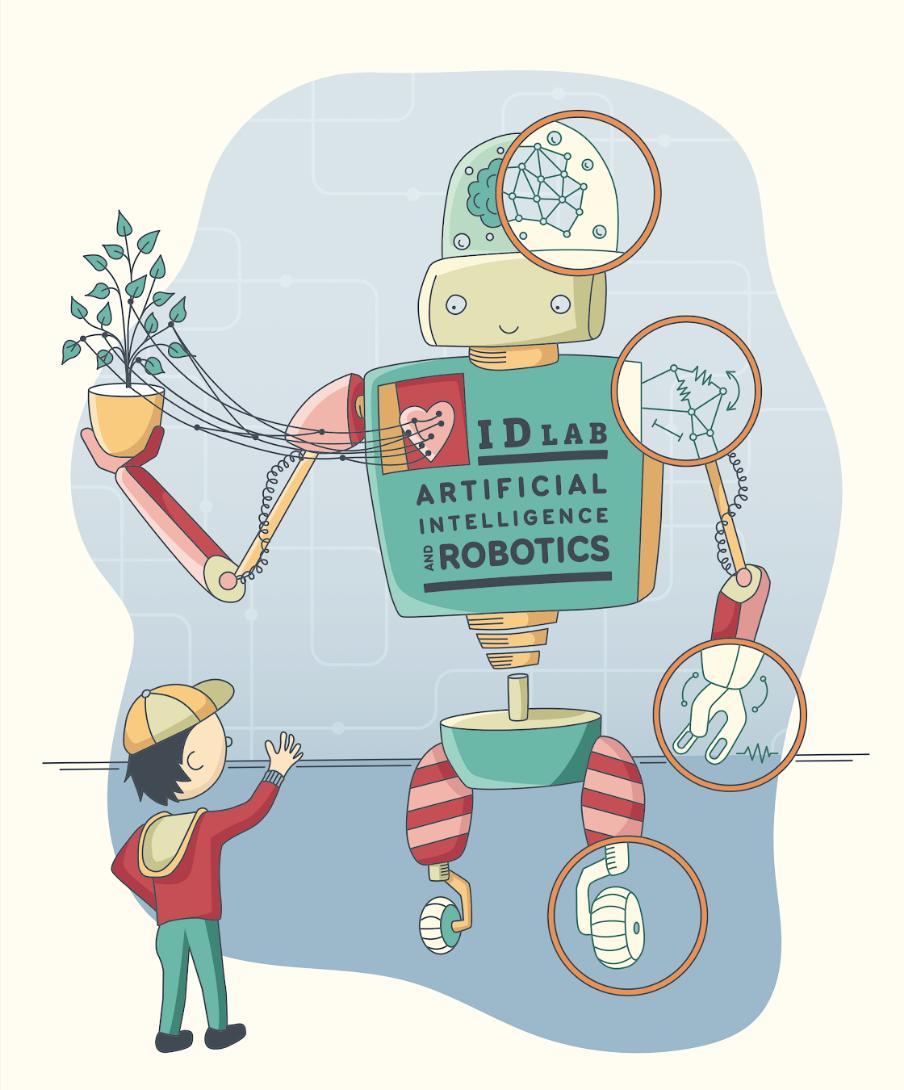 AIRO is a research team part of the research group IDLab. Our team is lead by Prof. Joni Dambre, Prof. Francis wyffels, and Prof. Tony Belpaeme. Together with our team of researchers and students, we work on interdisciplinary research in the fields of AI and Robotics, ranging from social robotics to fringe machine learning. The lab has vast experience with neural networks and ended up several times as a winning team in international Kaggle competitions on image recognition. Get a full overview of the fundamental and applied research problems we tackle on research page.
Sep 23, 2021
The AIRO family is growing

The AIRO team looking very vibrant, happy and healthy. As of September 2021 we are a 30-strong team, with ten new people joining us to work on Human-Robot Interaction, robotic manipulation, unconventional computing, machine learning and sign language understanding.

Sep 15, 2021
PhD defence of Gabriel Urbain

In the future, can robots move as smoothly as animals? That is what Gabriel Urbain is investigating in his PhD which he defended today!

Aug 24, 2021
Summer school for children of Ghent

The summer school "zomerwijs" is organised for children from various cultural backgrounds in Ghent. 150 chidren visited a two-day science and technology event on our campus that was co-organised by IDLAB-AIRO.

Aug 17, 2021
PhD Vacancy on Social Robotics

The AIRO group (Artificial Intelligence and Robotics, airo.ugent.be) of IDLab-imec at Ghent University are offering a fully-funded PhD studentship to help with our research on social robotics.

Dec 27, 2020
AI At School wins M-Award

In 2020 the Flemish Knowledge Center for digital and media literacy awarded several projects for the fifth time in a row. In the category Media Literacy Educative project 'AI At School' wins the M-Award.
Have a look at our archive for more news.